NEW SURVIVAL-PREPPER PLR
Super Pack!
A SURVIVAL-PREPPER Super Pack
That Will Provide You
With Everything You Need to Have Your
Customers Wanting to Start Prepping Today!
Get Prepared
For Whatever Disaster Strikes
With This In-Demand Niche!
Your Time Has Come to Jump Into This

Evergreen

Niche And Grab
The Survival-Prepper Bundle At This Great Price!



The Survival/Prepper Niche is one of the largest growing trends today.  With so much uncertainty all over the world, thousands of people are preparing for disasters–either man-made or natural.
The Survival-Prepper niche is a multi-billion dollar niche and will not be going away any time soon.  Every time you open a magazine, turn on the TV or cruise the internet, you see stories of natural disasters occurring all the time.  And, depending on what you believe, the world is also falling apart (man-made disasters) and people are preparing in droves for these disasters as well.
If you take any of this seriously, you need to start preparing TODAY!  Once you start preparing, and that is the key word–START–you will see how easy it really is to begin prepping a little at a time.
What is going to happen when the grid goes down?  What happens when no more food is delivered to your local grocery store?  Are you prepared to protect yourself and your family?
These are questions that you need to ask yourself.  Don't wait!  You need to take action now while supplies are still plentiful!
COMPLETE SURVIVAL-PREPPER BUNDLE
You are about to discover the secrets of Surviving and Prepping for any Man-made or Natural Disasters.  Prepping is easier than most people think and you will be guided through the process with this Bundle!
The Survival-Prepper Bundle will allow you to:
Help your readers jump into the Survival-Prepper mindset with the content-filled eBook that explains all they need to know about how to survive and prepare for many different disasters.  They will think you wrote it because you can add your name as the author!
Take the Bonus Report-Canning Your Own Foods and use it to lure more buyers by giving it away or using the content to make blog posts or articles!
Get more sign-ups with the What to Pack in Your Bug Out Bag you will be giving away!
Earn more Affiliate Dollars by interspersing the Clickbank and Amazon Product Reviews within your email series to your readers!
Your Sales Copy will get readers jumping at the chance to learn more about how they can start preparing and have peace of mind knowing that they and their families will be prepared!
Attract Visitors to Your Site with Articles and Product Reviews!
All of the above will be delivered in MSWord and TXT formats (eBook also in PDF format).
Along with all of the above great Survival-Prepper PLR you will be receiving, imagine impressing your readers when you add the following to complete your niche:
Survival-Prepper Keywords
Domain Name Suggestions
2 Main Ebook cover graphics (.jpg, .png and .psd formats)
2 Bonus Report cover graphics (.jpg, .png and .psd formats)
6 Website Headers/Banners (.jpg format)
Survival-Prepper Infographics (.png format only)
5 Social Media Graphics/Quotes in several sizes (use on your website, FB or Twitter)
Tips For How to Use Your PLR Package (this is informational for your use as to how to use all this great information!)
Tell Me More about this Lucrative Niche!!
The complete Bundle is everything you need to get a jump-start in this HOT niche.  Everything is ready-made for you to use immediately.  Why not take advantage of this attractive niche at a great price!
Discover how you can take home a piece of the
Survival-Prepper niche pie!
The Survival-Prepper niche is based off the premise that disasters will and do happen.  No one is safe.  And, these disasters can come in the form of either man-made or natural.  When the she-yite hits the fan, you want to be prepared.  Starting to prepare after the disaster is too late.
With the Survival-Prepper Bundle, you will be learning how to survive disasters.  This means you will learn how to bug in or bug out.
What you need to think about in order to be prepared.

Do you know the food you need to store?
Do you know the tools and supplies you will need?
How will you communicate with the outside world?
Today, the average American has three days worth of food in their home.  Do you think you can survive on this amount if your local grocery store shuts down?
AFFILIATE TIP!
The Survival-Prepper niche is unlimited in the amount of affiliate opportunities you can find in places such as Amazon, Clickbank, JVZoo or any other number of retailers who carry an affiliate program to virtually allow your earnings potential to skyrocket.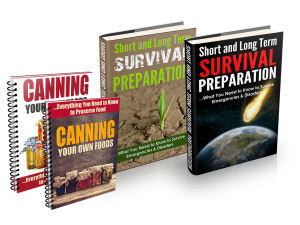 EBOOK:  SHORT- AND LONG-TERM
SURVIVAL PREPARATION
Forget the typical reports written by so-called experts that "talk" to you.  This report is written in easy to understand language that won't leave you wondering what it means to Survive and Prepare for natural or man-made disasters.  Best of all, there is a lot of practical information and advice to help you get started.
The report is 23 pages long containing 8,336 words.  The Report will be delivered to you in MSWord, TXT and .PDF formats so you can use it however you see fit.  The report will include two eCovers in JPG, PNG and PSD formats.  There is so much more you will get out of the Ebook as you will see when you get your hands on it!
If you don't want to use the entire eBook, break it down into smaller reports, use it for blog posts or articles, etc.  Keep your readers coming back for more.
Here's a sample of what you can look forward to discovering after a short Introduction:
Why You Need to Plan for Both Short- and Long-Term Survival

Bug Out Bag Prep for Your Family's Survival

Having Survival Plans in Place at All Times

Teaching Your Kids About Survival

Investing in a Long-Term Prepper Place

Alternative Bug Out Ideas

Plus Much, Much More
BONUS REPORT:  CANNING FOODS FOR SURVIVAL
The Canning Foods For Survival bonus report will show you how to get started with the canning process.  It is really not that overwhelming and you can start doing this immediately.  The Report is 12 pages long and 3,260 words in length.  The Report will be delivered to you in MSWord and TXT formats so you can use it however you see fit.  It starts right in talking about canning and includes the following topics:
What is Canning?

The Benefit of Canning Foods for Your Survival

Materials You'll Need for the Canning Process

Type and/or Methods in Canning

What Foods Work Best in Canning

Tips on Sterilizing Your Work Area for the Best Results

Storing your Long-Term Survival Items
Opt-in/Viral Report
The Opt-in/Viral Report is a guide on What to Pack in Your Bug Out Bag.  Use this as a free giveaway for those who want to sign up for your mailing list.  The report will include Water and Purification Systems, Flint for Starting Fires, Food to Stave Off Hunger, Shelter to Protect You and Protection from Predators.
The Report is the perfect addition to the eBook, which teaches someone what they will need to survive if they have to take off from their home and start their journey to a safer place.
The report is 9 pages and 3,017 words and will be delivered in MSWord and TXT formats.
EMAIL AUTO-RESPONDER SERIES
You will need emails to send to your list via your auto-responder when customers sign up at your website (if you build a site in the Survival-Prepper niche).  Your followers will want more and more great info and you will be able to provide that for them in the form of emails.
You will want your readers to keep opening every email you send out so start with this series and then intersperse these emails with the Amazon and Clickbank product reviews you are receiving in this bundle as well.
Let your readers know about some of the disasters that could affect them and how they should start preparing for survival with all of your great advice.  All files will be available in TXT and MS Word formats.
Here are the titles for the series:
Are you Prepared for a Contagious Outbreak

A Simple Solar Flare Could Wreak Havoc on Your World

Could a Tornado Outbreak Destroy Your City

The Impact of a Meteor on Your Survival

What if Riots Broke Out in your City

Could You Survive a Nuclear War

How to Stay Safe During the Aftermath of a Hurricane
SALES COPY
As you know, the Sales Copy is where the "meat" of your sales dialogue will come from.  The sales letter includes all the important information you will need to put together a Call-To-Action.  The sales copy is 5 pages and 1,318 words and delivered to you in TXT and MSWord formats.  There are no graphics for the sales copy.
ARTICLES
Once you send people over to your website looking for all the great information you are going to be providing, you want to be sure to have great articles, tips, suggestions, etc…basically anything having to do with Surviving and Preparing for disasters.  Remember, they are looking to you to help save their lives before disaster strikes and you will be there to do just that!
I have given you a starter pack but by all means, take the time to write fresh, new content on a regular basis to entice your readers to keep coming back for more.  The set will be delivered in MSWord and TXT formats for ease of use.
Here are the titles for the set:
The Difference Between Preppers and Survivalists – 624 Words

Number One Rule in Becoming a Survivalist – 423 Words

Prepare to Survive in Your Own Home – 569 Words

Survival Concepts in a New World – 598 Words

Ideas to Help You Prepare for Survival – 554 Words
AMAZON PRODUCT REVIEWS
When you are adding posts to your auto-responder series, add these Amazon Product Reviews as an affiliate to help you boost your affiliate income.  Or, add one complete post to your website as a standalone review.  Any way you choose to use them, you will make money because they are essential items for Survival.
Here is a list of the 5 Amazon Product Reviews:
United Cutlery Bush Master Survival Knife

LifeStraw Personal Water Filter

Two-Way Emergency Crank Radio

Urban Survival Bag

Bushnell Personal Locator and Digital Compass
CLICKBANK PRODUCT REVIEWS
Along with the above Amazon reviews, ClickBank offers some great products in the Survival-Prepper niche for affiliates.  If you are not an affiliate, it is easy to become one and then you can start selling these items.  I chose the items based on their popularity and gravity at the time of writing:
Family Self Defence (Defense)

Survive in Place Now

Ultimate Survival Handbook

Survive Anything Course

Ultimate Survival Skills Guide
SURVIVAL-PREPPER INFOGRAPHIC
Use this Infographic anywhere you would like.  It is colorful with graphics describing Canning Food, Bug Out Bag Preparation and your basic Survival group. (.JPG format only)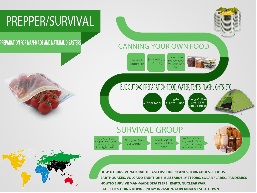 SOCIAL MEDIA GRAPHICS
Included in this pack are 5 quotes in 13 different sizes ranging from small, medium and large.  All of the graphics are .JPG files so you can easily load them up in your WordPress site, add them to Facebook or your Twitter account.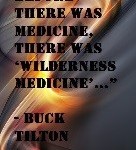 SURVIVAL-PREPPER KEYWORDS/
DOMAIN NAME SUGGESTIONS
Keywords (TXT format only) – Several specific keyword sheets
Domain Name Suggestions (Excel Spreadsheet format only)
GRAPHICS SUPER PACK
Two Covers for the Main eBook (flat, 3-D)

Two Covers for the Bonus Report (flat, 3-D)

Six Website Headers (JPG only)
The covers will be delivered in JPG, PNG and PSD formats.  The JPG and PNG covers can't be changed but the PSD format can be revised in Photoshop.  You will be able to add your name to the cover in this format vs. adding your name to the title page in the other  ebooks.
TIPS FOR HOW TO USE
YOUR PLR CONTENT PACKAGE
I am including my F*R*E*E* idea book to show you all the different ways you can use your
new Survival-Prepper PLR Bundle.
There are numerous ideas contained in the ebook so please take advantage of all the PLR you are receiving in this bundle.
Use your own imagination to come up with new, fresh ideas too.  The possibilities are limitless.
GRAB YOUR COPY TODAY AND START HELPING OTHERS SURVIVE AND PREPARE FOR DISASTERS!



What price do you think people would put on allowing themselves and their families to survive in the event of natural or man-made disaster?
How important is it for them to start preparing now before it is too late?
What price would you put on the opportunity to own this entire PLR Bundle and help others prepare and survive should disasters strike?
This Bundle is going to wake people up to the fact that they really do need to start preparing–NOW!
Act Now and Grab this Super Pack jam-packed with all you need to start your own Survival-Prepper site!
I'm Ready to Help Others!
Let me grab my Survival- Prepper PLR
Super Pack atonly

$67.00

!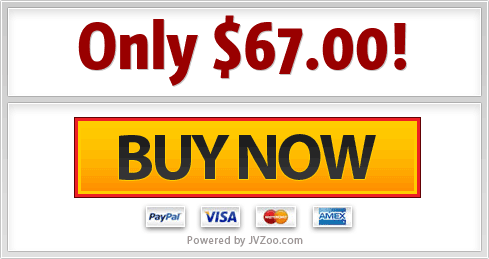 There are NO refunds on PLR. Once you purchase the PLR it resides on your computer and can't be returned. Thanks.
If you have any questions please send me a message via the Contact Form here at my website.  I would love to help you get started in this great niche!

P.S. Be sure to look for the Survival-Prepper Amazon Product Reviews to help you boost your Affiliate Sales!  This pack is also for sale here at the PLRMiniMarket site!
PLR License Details:
[YES]  Can be edited in any way
[YES]  Can be branded and sold (individually) ONLY with personal rights BUT not as an entire package
[YES]  Can giveaway parts for free with personal use rights only, but not as an entire package
[YES]  Can put your name as the author
[YES]  Can be used as an eCourse and webinar material
[YES]  Can be published on your websites and blogs
[YES]  Can be added o membership sites for personal info.
[YES]  Can be packaged with other personal use products
[NO]  Don't recommend using on article marketing sites w/o spinning first (i.e. Ezine Articles)
[NO] CAN'T sell the ebooks on AMAZON!
[NO]  Can't resell the pack in its entirety
[NO]  Can't give, sell or pass any of the editable Source Files to others
[NO]  Can't use my name as the author
[NO]  Can't sell or giveaway as Resale Rights or Master Resale Rights
[NO]  Can't be offered on any sites that sell or give away PLR products
[NO]  Can't be added to PLR membership sites
[NO]  Can't offer through auction websites with ReSale, Master Re-Sale or PLR